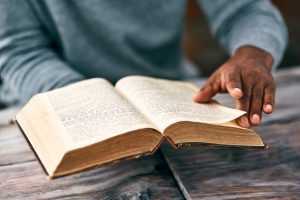 November 8, 2020
The All Saints Parish Library has reopened! At this time, we are offering concierge service with contact-free pickup and appointments to visit the library. Please email the library at library@allsaintsva.org or call 703-368-4500 x172 to leave a voicemail regarding your request for library materials or a scheduled visit to the library. Our temporary hours are Sunday after the 9:30 AM and 11:30 AM Masses. When visiting the library, we ask that you practice social distancing and wear a face mask at all times. Please return all library materials to the book return.

Discover the treasure that is the All Saints Parish Library.

Located just inside the church, on the side nearest the school, the library collection of over 5,000 books, DVDs and CDs offers an opportunity for parents and children to learn more about the Catholic faith, scripture, the saints, and more. In addition to a wide selection of children's books and children's DVDs, the library has an extensive children's collection of books about the saints. This is an excellent resource for students preparing for the Sacrament of Confirmation. The library is a free resource for parishioners and non-parishioners and is available to all eighth grade students.
Hours of Operation:
Wednesday 5:00-8:00 PM

Saturday morning 8:30-10:00 AM

Saturday after the 5:30 PM Mass

Sunday after the 7:30 AM, 9:30 AM, 11:30 AM, 1:30 PM and 5:30 PM Masses.

The Parish Religious Library offers a children's story time once a month after the 9:30 AM Mass.

The library is closed during each Mass.
Come and share this beautiful resource with your family!