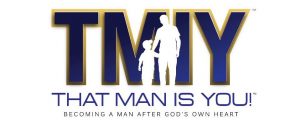 That Man is You (TMIY) addresses the pressures and temptations that men face in our modern culture, especially those relating to their roles as husbands and fathers. The program harmonizes current social and medical science with the teachings of the Church and the wisdom of the saints to develop the vision of man fully alive. It is particularly indebted to the teachings of the Second Vatican Council and Pope John Paul II.
Our new year starts each September and is designed for those wishing to take the next step and learn how to discern the will of God in their lives. This series will provide concrete steps which men can adopt to make progress in their spiritual lives.
"Spiritual formation" is deeper than just learning and more profound than just training. It allows the participants to understand more fully the life to which God is calling them and to kindle the desire for that life. It prepares one's heart for transformation by practicing new skills in their spiritual life and understanding deeply the reasons that those practices were established in faith.