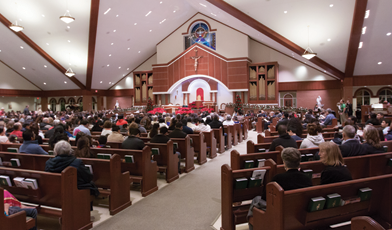 Mass Schedule
Sunday Mass Schedule
Saturday: 5:30 PM (Vigil Mass – English)
Sunday (English): 7:30 AM, 9:30, 11:30 AM, 5:30 PM
Sunday (español): 1:30 PM, 3:30, 7:00 PM
All Saints livestreams Mass each Sunday on our Parish Facebook page and Parish YouTube channel. A recording of these Masses is also available on the Livestream Mass page of this website.
English Mass – Sunday at 11:30 AM
Spanish Mass – Sunday at 1:30 PM
Daily Mass Schedule

Monday – Friday: 7:00 & 8:30 AM
Saturday: 8:00 AM
First Friday
Confession – After 7:30 AM Mass
Confession – 7:00 PM
Mass in Spanish – 8:00 PM
Parish Office Hours
(Closed for lunch M-F: 12:00 – 1:00 PM)
Monday – 9:15 AM – 8:00 PM
Tuesday – 9:15 AM – 8:00 PM
Wednesday – 9:15 AM – 8:00 PM
Thursday – 9:15 AM – 8:00 PM
Friday – 9:15 AM – 4:00 PM
Saturday – Closed
Sunday – 11:00 AM – 3:00 PM
Inclement Weather Policy/
Política Meteorológica Inclemente
Adoration Schedule
Confession Schedule
St. Gabriel Mission (Español)
Scheduling a Mass Intention for 2022
---

All Saints Parish Registration
Are you registered in the parish? If you are not receiving mail by the parish office to become a registered member of All Saints. Parish registration is required to be a Baptismal Godparent or Confirmation Sponsor.
Learn More >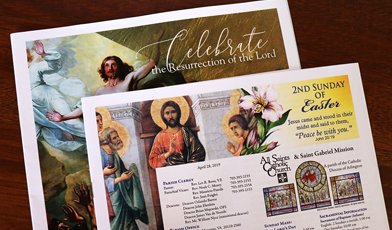 Weekly Bulletins
Download our weekly bulletins in PDF format for all the latest news and announcements from All Saints. See our Current Bulletin and Bulletin Archive.
---
Twenty-Sixth Sunday in Ordinary Time
But you never told me! That is the line that the rich man in today's Gospel parable of the rich man and Lazarus that we may say ourselves! Sometime the name Dives is used to refer to the rich man. In the context of poetry and literature, "dives" refers to a typical or hypothetical rich man. From the Lexham Biblical Dictionary:
Dives is the Latin proper name given to the rich man in Jesus' parable of the rich man and Lazarus [Luke 16:19–31]. The Latin adjective dives simply means "rich" or "wealthy." The addition of a proper name to the rich man, which is not present in Luke's version of the parable, was likely added by medieval scribes who translated the Greek text into Latin. (Cadbury, "A Proper Name for Dives," 399–400).
Perhaps the most famous teaching on Jesus' parable came from the pastor and archbishop of Constantinople, John Chrysostom (ca. ad 347–407), who preached several sermons on the parable. According to Chrysostom, the rich man was not condemned for his wealth, but rather for his complete lack of compassion or righteous actions toward the beggar Lazarus. (Costanzo, Harbor for the Poor, 82–90).
The parable of the rich man and Lazarus illustrates Luke's concern with Jesus' attitude toward the rich and the poor. The reversal of the fates of the rich man and Lazarus [Lk 16:22–23] illustrates the teachings of Jesus in Luke's "Sermon on the Plain," which began with the Beatitudes and Woes.
This week at All Saints on Thursday, September 29, we celebrate the Feast of the Archangels: Saints Michael, Gabriel, and Rafael. Our mission, Saint Gabriel Mission also celebrates a feast day, with their patron saint. Angels are sent by God to guide us. Let us be attentive to their action in our lives and pray for their light and guidance.
Fr. Lee Roos, Pastor
SEE BULLETIN >

Dr. John Robilette Concert
The Sacred Music Concert Series at All Saints begins its 2022-2023 season with a concert by Dr. John Robilette on Friday, October 14, 2022 at 7:30 PM. Concert pianist John Robilette has captivated audiences for decades from the Kennedy Center to concert halls throughout Europe. Dr. Robilette presents works by Brahms, Beethoven, Moszkowski, and Schubert. Admission is free with a free-will offering.
See All Saints' Sacred Music Concert Series full schedule for the 2022-2023 season!
---
RCIA Sponsors Needed
Journeying to Jesus Sponsors are needed for those who are becoming Catholic through RCIA. The Rite of Christian Initiation of Adults (RCIA) (or children) is the process for bringing adults and young people into the Catholic Church. Each individual in the program needs a sponsor.
As a representative of the faith community, the sponsor is a companion on the journey to full initiation. Sponsors offer advice and encouragement and grow together with the person they sponsor as they share their faith together. There are many adults and young people who do not have someone in their lives to make that commitment. If you are interested or willing to share your faith experience with someone who wishes to join the Church, please contact the Religious Education office at 571-516-3150. Samantha Welsh, Director of Religious Education, will be glad to speak with you about the program.
---
RE Registration Now Closed
Religious Education (RE) classes for the 2022-2023 year will begin in September 2022. Registration for our on-campus classes is now closed.  Please contact the All Saints Religious Education Office for additional information at allsaintsreligiouseducation.org.
Learn More >
Welcome to All Saints Catholic Church
Become a part of our vibrant, faith-filled community.
All Saints Catholic Church is an ever-changing and evolving community, steeped in a rich history and diverse culture. We are dedicated, hard-working families and individuals from virtually every walk of life.
We are disciples of the Lord Jesus. By virtue of our baptism, we live our Catholic faith and are God's voice calling out to others. We celebrate the Eucharist and Sacraments, live out the scriptures in service to our neighbors, and are faithful to Church teachings.
We are called to keep our faith vibrant and to pass on the faith for all generations to come, that we may bring others closer to Christ and continue building the kingdom of God.
"Every baptized person has received the vocation to proclaim — to proclaim something to proclaim Jesus — the vocation and mission to evangelize: to proclaim Jesus." — Pope Francis
Latest News
View All News >

Online Giving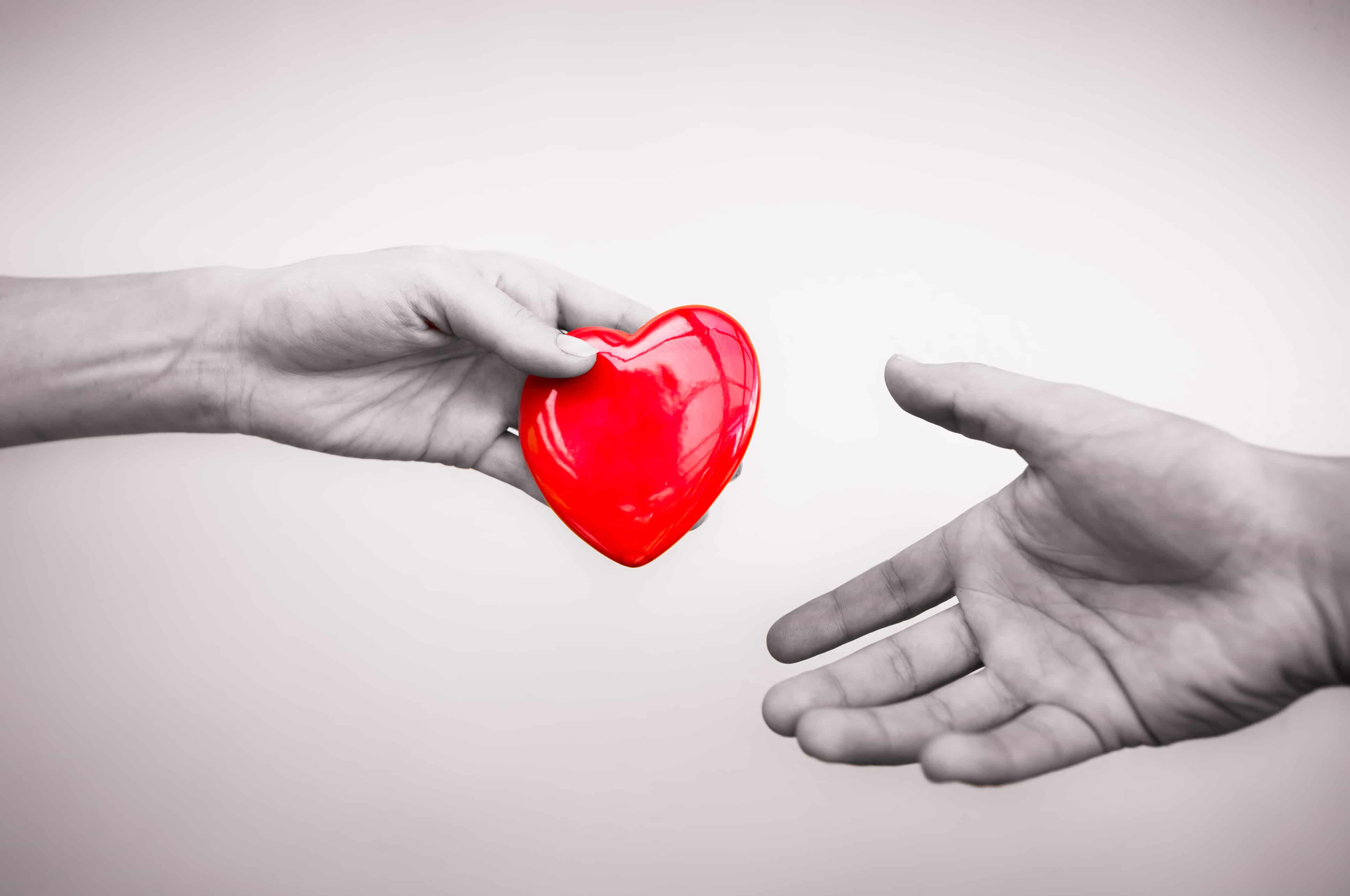 Looking for an easy way to make Sunday collections, donations, etc. online?
Click the "Parish Giving logo" below to get started—it's safe and secure. Sign-up, choose automatic payments, or just make a one-time payment.