Mass Schedule
Saturday: 5:30 PM (Vigil Mass – English)
Sunday (English): 7:30 AM, 9:30, 11:30 AM,* 5:30 PM
Sunday (Español): 1:30 PM,* 3:30, 7:00 PM
*The 11:30 AM (English) and 1:30 PM (Spanish) Masses are livestreamed each Sunday on the All Saints Parish Facebook page and YouTube channel. Recordings remain available after Mass.
First Friday
Confession – After 7:30 AM Mass
Confession – 7:00 PM
Mass in Spanish – 8:00 PM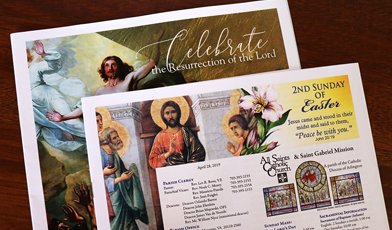 Weekly Bulletins
Download our weekly bulletins in PDF format for all the latest news and announcements from All Saints. See our Current Bulletin and Bulletin Archive.
---
Parish Office Hours
(Closed for lunch M-F: 12:00 – 1:00 PM)
Monday – 9:15 AM – 8:00 PM
Tuesday – 9:15 AM – 4:00 PM
Wednesday – 9:15 AM – 8:00 PM
Thursday – 9:15 AM – 4:00 PM / 4:30 – 8:00 PM
Friday – 9:15 AM – 4:00 PM
Inclement Weather Policy/
Política Meteorológica Inclemente
Scheduling a Mass Intention for 2023
Summer Assignments
This summer, from June to the end of July, Bishop Burbidge is assigning Emmanuel Carreno, a seminarian, to All Saints Parish. This is part of the summer component of the seminary formation program. He will live with the priests at the rectory. Also, we will have a day-time seminarian, Eric McDade, of Youth Apostles, who is assigned by Youth Apostles to be at All Saints. He will live at the Youth Apostles house in McLean. Please remember them in your prayers and welcome them once they joins us.
SEE BULLETIN >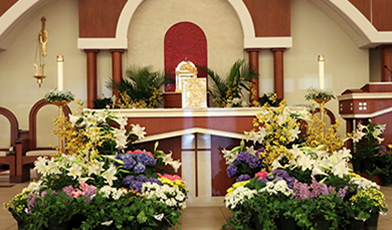 Pastor's Message
Solemnity of the Most Holy Trinity
Enter into the inner life of the Most Holy Trinity. Let the love of God shared among the three Divine Persons, fill your soul as you are brought into union with the Trinity. We were created to share in the infinite, personal love of God.
St. Gregory Nazianzus, 4th century, gave us a Greek word to describe the overflowing love and inner life of the Trinity: perichoresis (per-i-khō-rē-sis). The Greek theologians of this time were hunting for a word that would describe the dynamic nature, the "dancing" of the persons in the Trinity, as their lives unfold before each other. Perichoresis is a Greek term that is used to describe the relationship between each person of the Trinity. It derives from peri (around) and choresis (from choreography, to dance). So perichoresis means something like "moving around," "procession around," or envelopment.
God's love is so abundant that it cannot remain still. When Jesus says, "I am in my Father, and my Father is in me." he is revealing something about how the persons of the Trinity indwell in each other. They are distinct persons yet at the same time a unity. There is a mutual indwelling in love. This one-yet-triune God — Father, Son, and Holy Spirit — comes to indwell in our souls, and so bring us into union in love.
In the Risen Lord,
Fr. Lee Roos — Pastor
Learn More >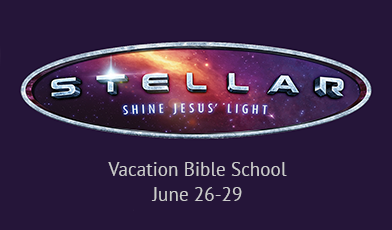 Register for VBS by June 9th
Stellar VBS – All Saints Catholic Church
June 26-29, 2023
Monday-Thursday
6:00 – 8:30 PM
Registration deadline: June 9th
Get ready to launch your kids into an out-of-this-world adventure! At Totally Catholic Stellar VBS, kids discover what it means to shine Jesus' light in everyday life. Kids will learn more about their Catholic faith with awesome experiences including:
Team building games
Unforgettable music
Amazing experiments
Tasty treats
How to Register and Volunteer
Children in kindergarten through 5th grade in school year 2023-2024 may register for VBS. The registration fee is $60 per child. Volunteers (including adults, high schoolers and rising 8th graders) are now being recruited for station and group leaders.
Register your child or sign up to volunteer at allsaintsreligiouseducation.org.
All Saints is counting down to blast-off this new opportunity of opening VBS to even more children!
Learn More >
Welcome to All Saints Catholic Church
Become a part of our vibrant, faith-filled community.
All Saints Catholic Church is an ever-changing and evolving community, steeped in a rich history and diverse culture. We are dedicated, hard-working families and individuals from virtually every walk of life.
We are disciples of the Lord Jesus. By virtue of our baptism, we live our Catholic faith and are God's voice calling out to others. We celebrate the Eucharist and Sacraments, live out the scriptures in service to our neighbors, and are faithful to Church teachings.
We are called to keep our faith vibrant and to pass on the faith for all generations to come, that we may bring others closer to Christ and continue building the kingdom of God.
"Every baptized person has received the vocation to proclaim — to proclaim something to proclaim Jesus — the vocation and mission to evangelize: to proclaim Jesus." — Pope Francis
Latest News
View All News >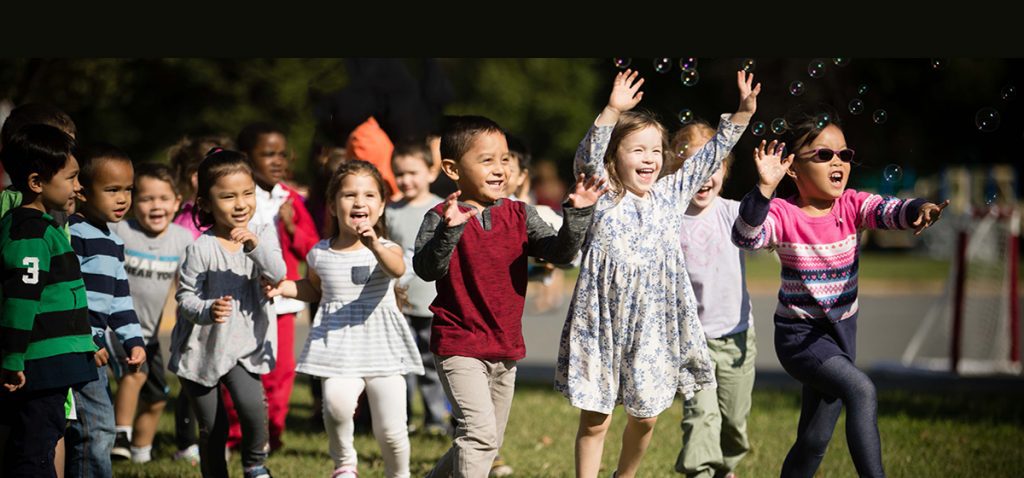 Online Giving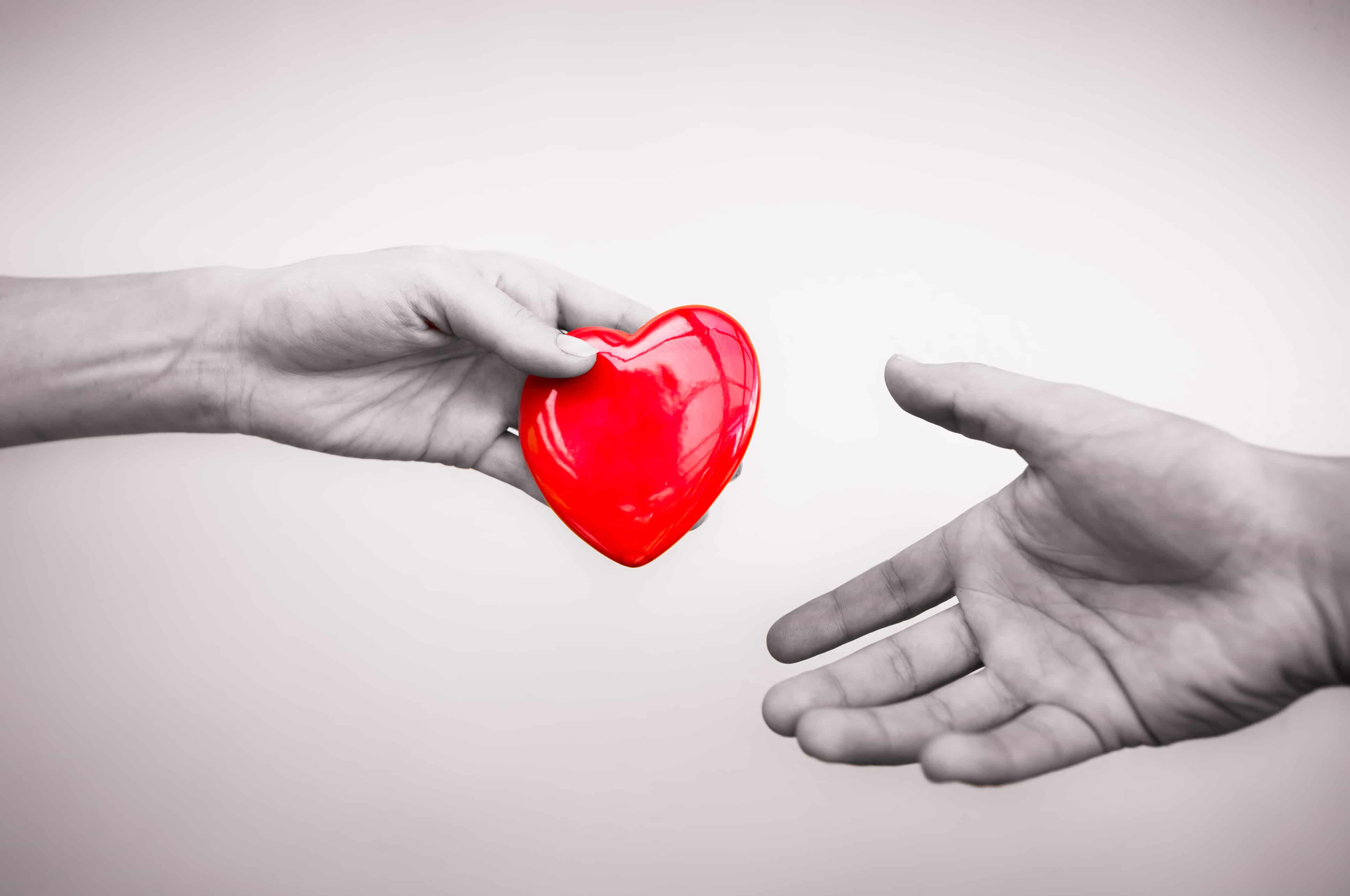 Looking for an easy way to make Sunday collections, donations, etc. online?
Click the "Parish Giving logo" below to get started—it's safe and secure. Sign-up, choose automatic payments, or just make a one-time payment.