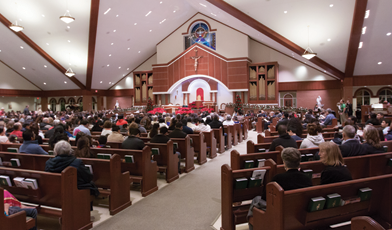 Mass Schedule
Reservations are no longer required. There are no occupancy limits on Mass attendance and no social distancing, so all pews in the church may be used.
Ya no se requieren reservaciones para asistir a las misas. No hay límites de ocupación en la asistencia a misa como tampoco se requerirá el distanciamiento social, por lo que todos los bancos en la iglesia pueden ser utilizados.
Sunday Mass Schedule
Saturday: 5:30 PM (Vigil Mass – English)
Sunday (English): 7:30 AM, 9:30, 11:30 AM, 5:30 PM
Sunday (español): 1:30 PM, 3:30, 7:00 PM
All Saints will continue livestreaming Mass each Sunday on our Parish Facebook page and Parish YouTube channel. A recording of these Masses will also be posted on the Sunday Mass page of our website after the initial livestream.
English Mass – Sunday at 11:30 AM
Spanish Mass – Sunday at 1:30 PM
Daily Mass Schedule
Monday – Friday: 7:00 & 8:30 AM
Saturday: 8:00 AM
Parish Office Hours
Monday – 9:15 AM – 8:00 PM
Tuesday – 9:15 AM – 8:00 PM
Wednesday – 9:15 AM – 4:00 PM
Thursday – 9:15 AM – 8:00 PM
Friday – 9:15 AM – 4:00 PM
(Closed 12:00 – 1:00 PM, M-F)
Adoration Schedule
Confession Schedule
St. Gabriel Mission (Español)
Scheduling a Mass Intention
Learn More >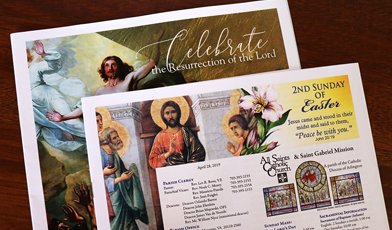 Weekly Bulletins
Download our weekly bulletins in PDF format for all the latest news and announcements from All Saints. See our Current Bulletin and Bulletin Archive.
---
Forty Hours: October 18-20
All Saints will have a Forty Hours devotion from October 18-20 in the church. Please see the link below for complete information and times.  Fr. James Gould, Pastor, St. Francis de Sales Parish, Purcellville, will preach our Forty Hours devotion.
Monday, October 18
7:30 PM Opening Mass, followed by Exposition throughout the night
---
Tuesday, October 19
7:00 AM / 8:30 AM – Regular daily Masses; Blessed Sacrament is reposed during this time
9:00 AM – Exposition following Mass
7:30 PM – Evening Holy Hour, followed by Exposition throughout the night.
---
Wednesday, October 20
7:00 AM / 8:30 AM – Regular daily Masses; Blessed Sacrament is reposed during this time
9:00 AM – Exposition following Mass
7:30 PM – Closing Mass; End of 40 Hours devotion
(Note: There are no regularly scheduled confessions tonight.)
Please see additional information here:
Forty Hours – All Saints
Individual Adoration Registration
We also need people to sign up for an individual hour of prayer before the Blessed Sacrament.
Signups for Adoration of the Blessed Sacrament in the Church for the Forty Hours devotion will be done through the Flocknote Signup links below. Please sign up to for an hour of adoration before the Blessed Sacrament exposed in the monstrance. We need at least two people for each hour, but we would like to sign up 4 per hour. Other people are invited to come. If all 4 slots for the hour are filled up, then just come to the church!
SEE BULLETIN >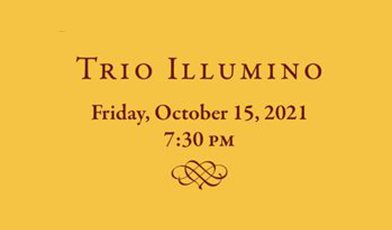 Trio Illumino - October 15
The All Saints Concert Series is back! Please mark your calendars join us for Trio Illumino on Friday, October 15, 2021 at 7:30 PM in the church. The Trio, violoncellist Stephen Czarkowski, trumpeter Neil Brown, and pianist Virginia Lum, perform classical and contemporary works, written and arranged for this unique trio ensemble!
There is no cost to attend. A free will offering will be taken up if you would like to contribute. More information can be found on the All Saints Concert Series Facebook page.
Openings Available — All Saints Catholic School
All Saints Catholic School is accepting applications for the 2021-2022 school year for students in Kindergarten, and grades 3-7.  Our nationally recognized parish school provides a nurturing faith environment in which children can excel academically and grow in wisdom and grace each day.
Visit the school's website at allsaintsvaschool.org. For questions, please contact (703) 393-1490 or admissions@allsaintsva.org.
---
All Saints Parish Registration
Are you registered in the parish? If you are not receiving mail by the parish office to become a registered member of All Saints. Parish registration is required to be a Baptismal Godparent or Confirmation Sponsor.
---
Becoming Catholic
Adults who want to become Catholic or complete the sacraments of initiation (Baptism, Communion, Confirmation) join a program called the Rite of Christian Initiation of Adults. Participants in the program meet weekly for instruction, prayer, and sharing of the Scriptures. If you or someone you know would like to learn more about the Catholic Faith and how one becomes a Catholic, please contact Samantha Welsh, All Saints Director of Religious Education, to learn about the Rite of Christian Initiation of Adults (RCIA).
Learn More >
Welcome to All Saints Catholic Church
Become a part of our vibrant, faith-filled community.
All Saints Catholic Church is an ever-changing and evolving community, steeped in a rich history and diverse culture. We are dedicated, hard-working families and individuals from virtually every walk of life.
We are disciples of the Lord Jesus. By virtue of our baptism, we live our Catholic faith and are God's voice calling out to others. We celebrate the Eucharist and Sacraments, live out the scriptures in service to our neighbors, and are faithful to Church teachings.
We are called to keep our faith vibrant and to pass on the faith for all generations to come, that we may bring others closer to Christ and continue building the kingdom of God.
"Every baptized person has received the vocation to proclaim — to proclaim something to proclaim Jesus — the vocation and mission to evangelize: to proclaim Jesus." — Pope Francis
Latest News
View All News >

Cuarenta Horas
Tendremos una devoción de Cuarenta Horas en Todos los Santos. Cuarenta Horas es una devoción de oración ante el Santísimo Sacramento expuesta... Read More >
Online Giving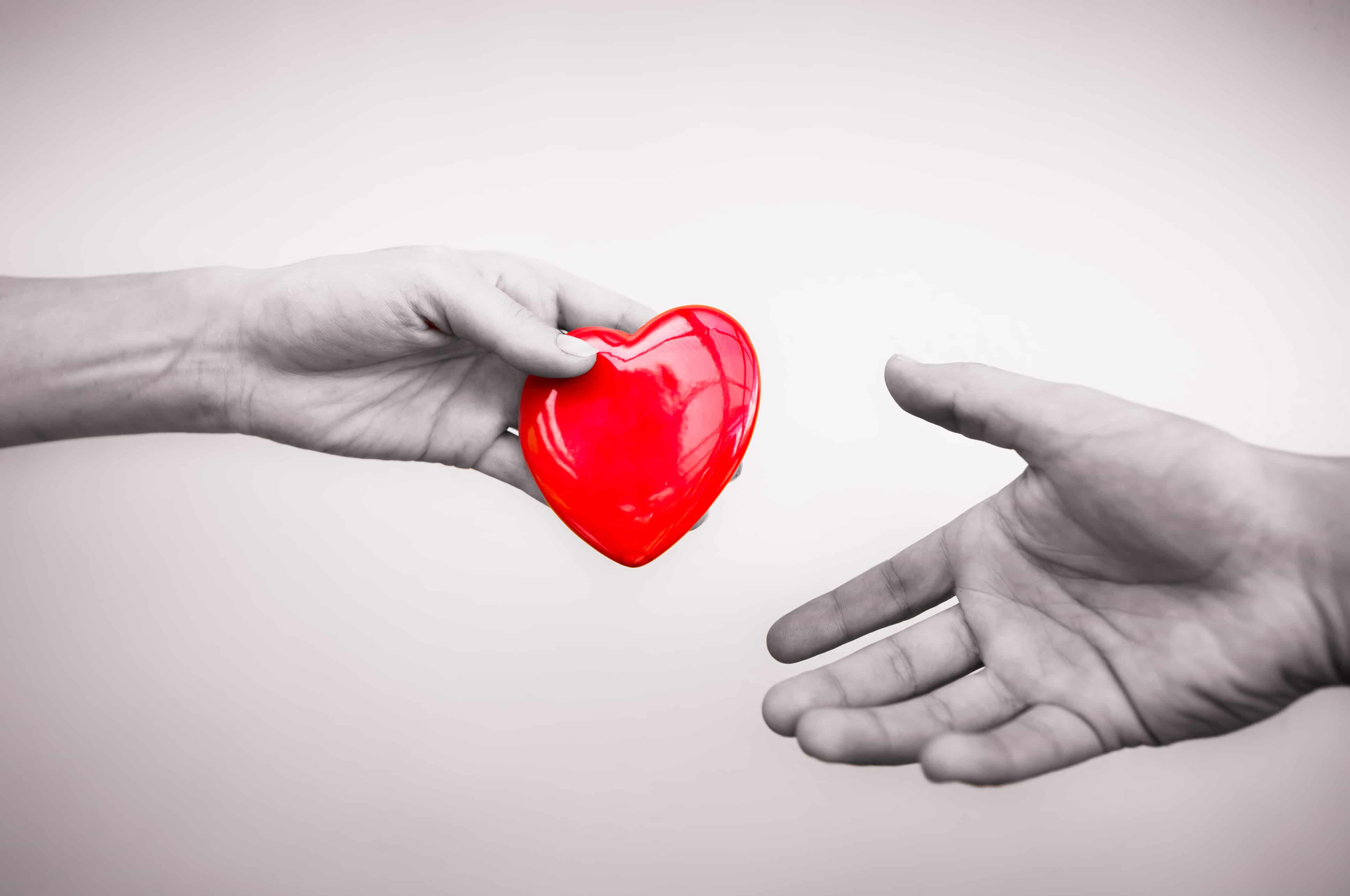 Looking for an easy way to make Sunday collections, donations, etc. online?
Click the "Parish Giving logo" below to get started—it's safe and secure. Sign-up, choose automatic payments, or just make a one-time payment.