Mass Schedule
Saturday: 5:30 PM (Vigil Mass – English)
Sunday (English): 7:30 AM, 9:30, 11:30 AM,* 5:30 PM
Sunday (Español): 1:30 PM,* 3:30, 7:00 PM
*The 11:30 AM (English) and 1:30 PM (Spanish) Masses are livestreamed each Sunday on the All Saints Parish Facebook page and YouTube channel. Recordings remain available after Mass.
First Friday
Confession – After 7:30 AM Mass
Confession – 7:00 PM
Mass in Spanish – 8:00 PM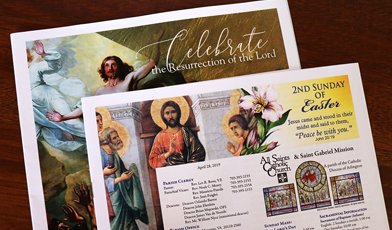 Weekly Bulletins
Download our weekly bulletins in PDF format for all the latest news and announcements from All Saints. See our Current Bulletin and Bulletin Archive.
---
Parish Office Hours – December 2022
(Closed for lunch M-F: 12:00 – 1:00 PM)

Monday – 9:15 AM – 4:00 PM
Tuesday – 9:15 AM – 4:00 PM
Wednesday – 9:15 AM – 4:00 PM
Thursday – 9:15 AM – 4:00 PM
Friday – 9:15 AM – 4:00 PM
Saturday – Closed
Sunday – Closed
Inclement Weather Policy/
Política Meteorológica Inclemente
Scheduling a Mass Intention for 2023
---
All Saints Parish Registration
Are you registered in the parish? If you are not receiving mail by the parish office to become a registered member of All Saints. Parish registration is required to be a Baptismal Godparent or Confirmation Sponsor.
SEE BULLETIN >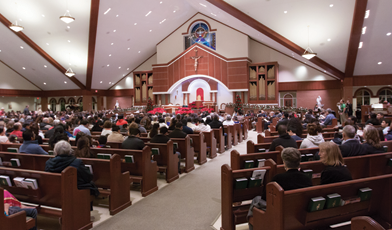 Pastor's Message
Solemnity of the Immaculate Conception
Thursday, December 8, 2022
Mass Schedule
Second Sunday of Advent
December 8 (the Solemnity of the Immaculate Conception) is the patronal feast of the United States. Because of this designation, it is always a Holy Day of Obligation, regardless of the day of the week on which it falls. Therefore, all Catholics are obliged to attend Mass on December 8 in order to honor the special role of Our Lady in God's plan of salvation.
Sacrament of Reconciliation
All Saints will offer an Advent Penance Service on Tuesday, December 20 in the church for English speakers and in the Parish Activities Center (PAC) for Spanish-speakers. We will have porters to help direct the waiting line.
Join us and experience God's love and forgiveness through the Sacrament of Reconciliation this Advent season.
Father Lee Roos
---
Pope's Intention for December:
For volunteer not-for-profit organizations. We pray that volunteer non-profit organizations committed to human development find people dedicated to the common good and ceaselessly seek out new paths to international cooperation.
Learn More >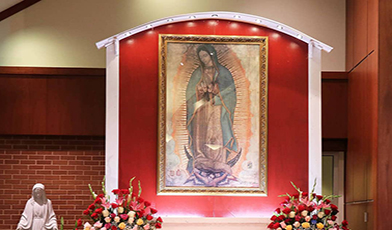 Our Lady of Guadalupe
Feast Day of Our Lady of Guadalupe: December 12 
Celebrate the Feast of Our Lady of Guadalupe at All Saints church beginning with Rosary (3:00 AM), followed by Las Mañanitas (3:30 AM), Mass (4:30 AM), and traditional dance in the Courtyard (5:30 AM).
Evening Masses will be celebrated at 5:00 PM and 7:00 PM (bilingual) followed by a fiesta in the Parish Activity Center.
---
Upcoming Advent Liturgies & Events
Simbang Gabi Mass – December 16 at 7:00 PM
Simbang Gabi is a devotional, nine-day series of Masses in anticipation of Christmas. Join All Saints as we celebrate a Christmas Novena Mass for Simbang Gabi on December 16. See the Diocese of Arlington website for the full schedule of Masses.
Advent Concert: Tatiana Cameron
December 16 – 7:30 PM
Upper Room Theatre Ministry presents Emmanuel: A Musical Journey Through the Christmas Story with award-winning musical artist Tatiana "Tajci" Cameron in the Parish Activity Center (PAC). FREE Admission with a free-will offering to benefit All Saints Youth Ministry.
Advent Penance Service
December 20 – 6:30-8:00 PM
All Saints will host an Advent Penance Service with additional priests on December 20, from 6:30-8:00 PM. For those unable to drive at night, we will offer Confession on Monday, December 19 from 10:00-11:00 AM.
Learn More >
Welcome to All Saints Catholic Church
Become a part of our vibrant, faith-filled community.
All Saints Catholic Church is an ever-changing and evolving community, steeped in a rich history and diverse culture. We are dedicated, hard-working families and individuals from virtually every walk of life.
We are disciples of the Lord Jesus. By virtue of our baptism, we live our Catholic faith and are God's voice calling out to others. We celebrate the Eucharist and Sacraments, live out the scriptures in service to our neighbors, and are faithful to Church teachings.
We are called to keep our faith vibrant and to pass on the faith for all generations to come, that we may bring others closer to Christ and continue building the kingdom of God.
"Every baptized person has received the vocation to proclaim — to proclaim something to proclaim Jesus — the vocation and mission to evangelize: to proclaim Jesus." — Pope Francis
Latest News
View All News >

Online Giving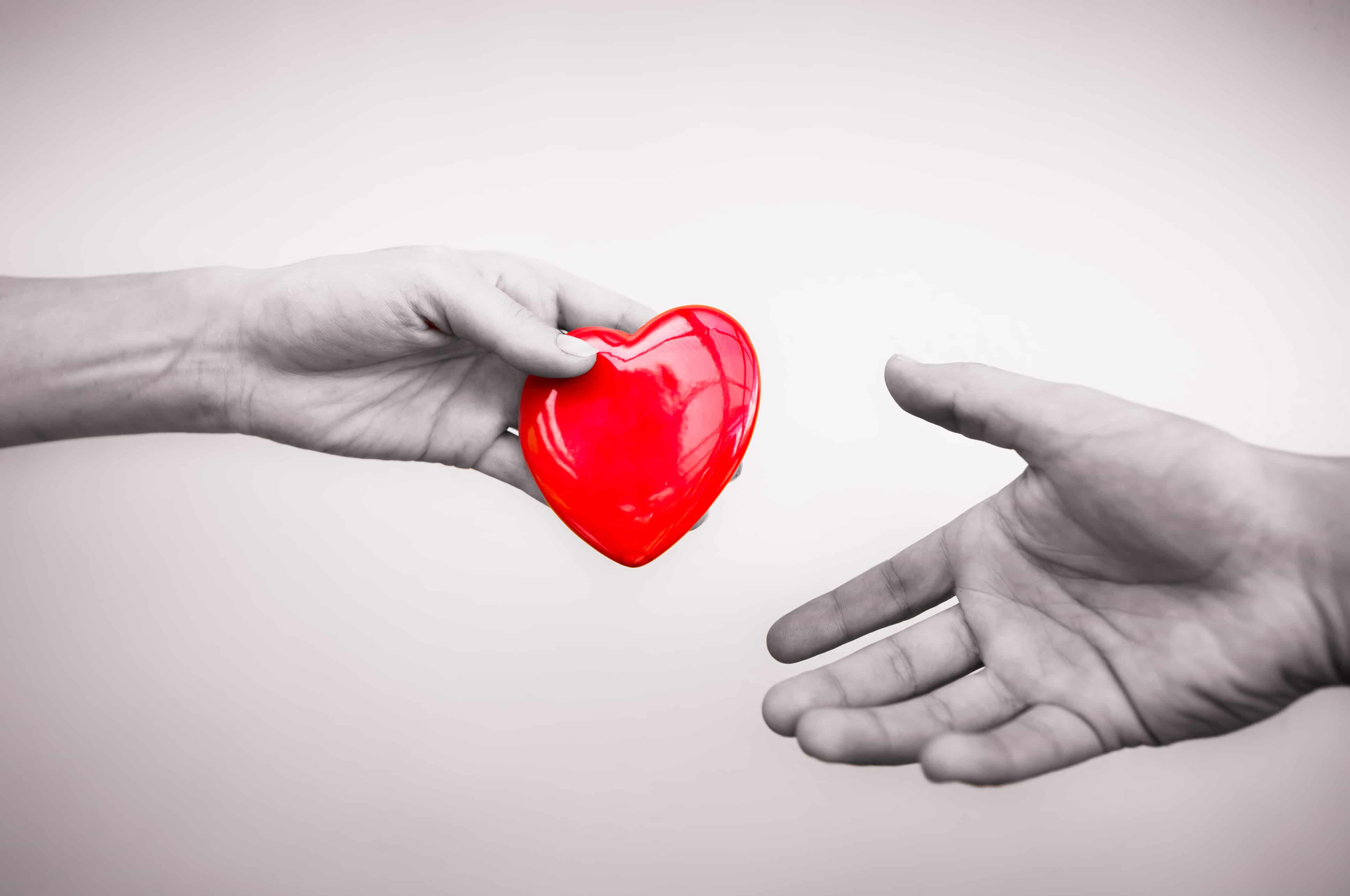 Looking for an easy way to make Sunday collections, donations, etc. online?
Click the "Parish Giving logo" below to get started—it's safe and secure. Sign-up, choose automatic payments, or just make a one-time payment.