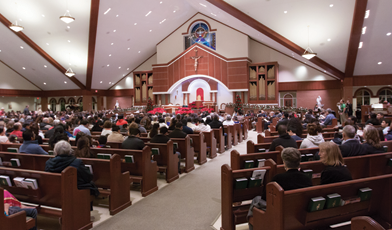 Mass Schedule
Sunday Mass – Phase III Re-opening
Saturday: 5:30 PM (Vigil Mass – English)
Sunday (English): 7:30 AM, 9:30, 11:30 AM, 5:30 PM
Sunday (Español): 1:30 PM, 3:30, 7:00 PM

All Saints will continue livestreaming Mass each Sunday on our Parish Facebook page and Parish YouTube channel. A recording of these Masses will also be posted on the Sunday Mass page of our website after the initial livestream.
English Mass – Sunday at 11:30 AM
Spanish Mass – Sunday at 1:30 PM
Thanksgiving Day Mass Schedule:
Masses will be celebrated at 7:00 and 9:00 AM on Thanksgiving Day (November 26). Admittance to the church for these Masses is on a first-come, first-served basis. We will need to maintain social distancing. The parish office will close at noon on Wednesday, November 25, and will re-open on Monday, November 29.
Daily Mass Schedule:
Monday – Friday: 7:00 & 8:30 AM
Saturday: 8:00 AM
(Reservations are not needed to attend daily Mass.)
Learn More >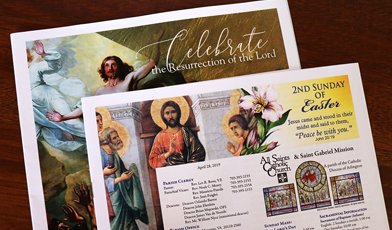 Weekly Bulletins
Download our weekly bulletins in PDF format for all the latest news and announcements from All Saints. See our Current Bulletin and Bulletin Archive.
---
Solemnity of Our Lord Jesus Christ, King of the Universe
On this Solemnity of Our Lord Jesus Christ, King of the Universe, we come to the last Sunday of this liturgical year. Throughout the year we heard from the Gospel according to Matthew. In the Sermon on the Mount, in the parables of Jesus, and in the teaching of his Passion, Death, and Resurrection, Jesus leads us to his final sermon on his Second Coming at the end of time and the manner in which we will be judged.
It is by putting the Corporal Works of Mercy into practice or by our omission of practicing them, that we will be judged. The Corporal Works of Mercy are (1) Feed the hungry; (2) Give drink to the thirsty; (3) Clothe the naked; (4) Shelter the homeless; (5) Visit the sick; (6) Visit the imprisoned; and (7) Bury the dead.
This Thursday is Thanksgiving Day. I am grateful to so many people who make All Saints Parish the marvelous place in which the Holy Spirit can work to make the love and mercy of Christ alive to others. I thank God in my prayer for you and your presence in our parish. A happy Thanksgiving Day to all!
Father Lee Roos
SEE BULLETIN >

Sacrament Meetings
The All Saints Religious Education department will be holding Sacrament Information Meetings for parents whose children are in the second year of their Sacrament preparation (to receive the Sacraments in spring, 2021). All information meetings will be held virtually, via Zoom videoconference. Two meetings will be held concurrently for each sacrament; one meeting will be in English and one meeting will be in Spanish.
All meetings will begin at 8:00 PM.
Confirmation – Tuesday, December 1
First Communion – Wednesday, December 2
Rite of Christian Initiation of Children – Thursday, December 3
All meetings will be recorded and available to parents who are not able to attend the Zoom meeting. In addition, a Frequently Asked Questions (FAQ) section will be added to the RE website after the Zoom meeting.
Sacrament Meetings – Online Registration Form
---
Are you registered in the parish? If you are not receiving mail from the parish, chances are you are not registered.
Please stop by the parish office to become a registered member of All Saints.  All are welcome! You may also find out more on the Welcoming New Parishioners page of our parish website.
Learn More >
Welcome to All Saints Catholic Church
Become a part of our vibrant, faith-filled community.
All Saints Catholic Church is an ever-changing and evolving community, steeped in a rich history and diverse culture. We are dedicated, hard-working families and individuals from virtually every walk of life.
We are disciples of the Lord Jesus. By virtue of our baptism, we live our Catholic faith and are God's voice calling out to others. We celebrate the Eucharist and Sacraments, live out the scriptures in service to our neighbors, and are faithful to Church teachings.
We are called to keep our faith vibrant and to pass on the faith for all generations to come, that we may bring others closer to Christ and continue building the kingdom of God.
Latest News
View All News >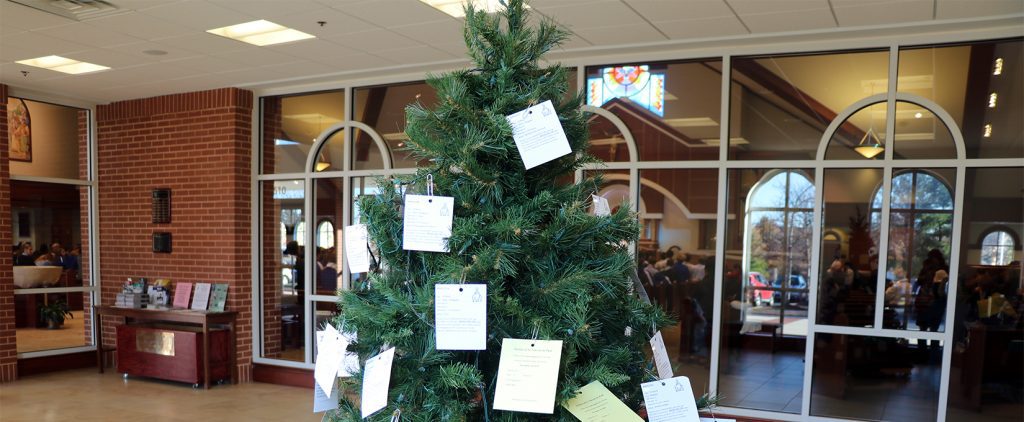 Online Giving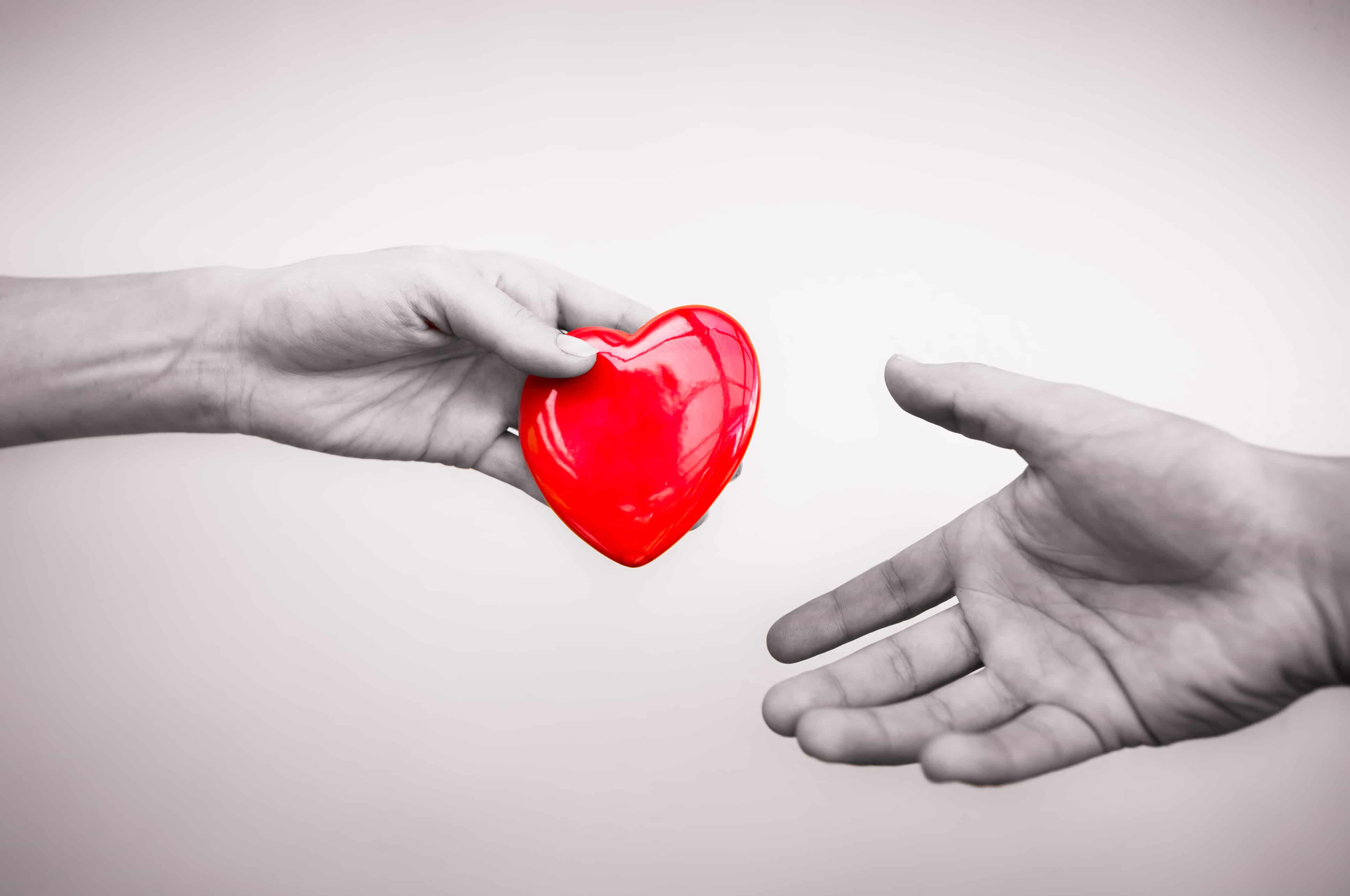 Looking for an easy way to make Sunday collections, donations, etc. online?
Click the "Parish Giving logo" below to get started—it's safe and secure. Sign-up, choose automatic payments, or just make a one-time payment.